*BONUS! I've tried to link these dishes to recipes I've found online that look similar, so you may be able to try them out at home yourself! I don't own any of the photographs in this post as I have been wolfing food down quickly and not taking photos beforehand! I've linked to the owner underneath the photo 🙂
Source Image
Cucumber in Sour Cream Salad
I believe this recipe actually originates from Poland, but I've found it everywhere from Hungary to Bulgaria. And it's delicious! By far my favourite salad option. The creamiest of the sauce, paired with the freshness of the cucumber and zingyness of the dill make for such a refreshing side dish.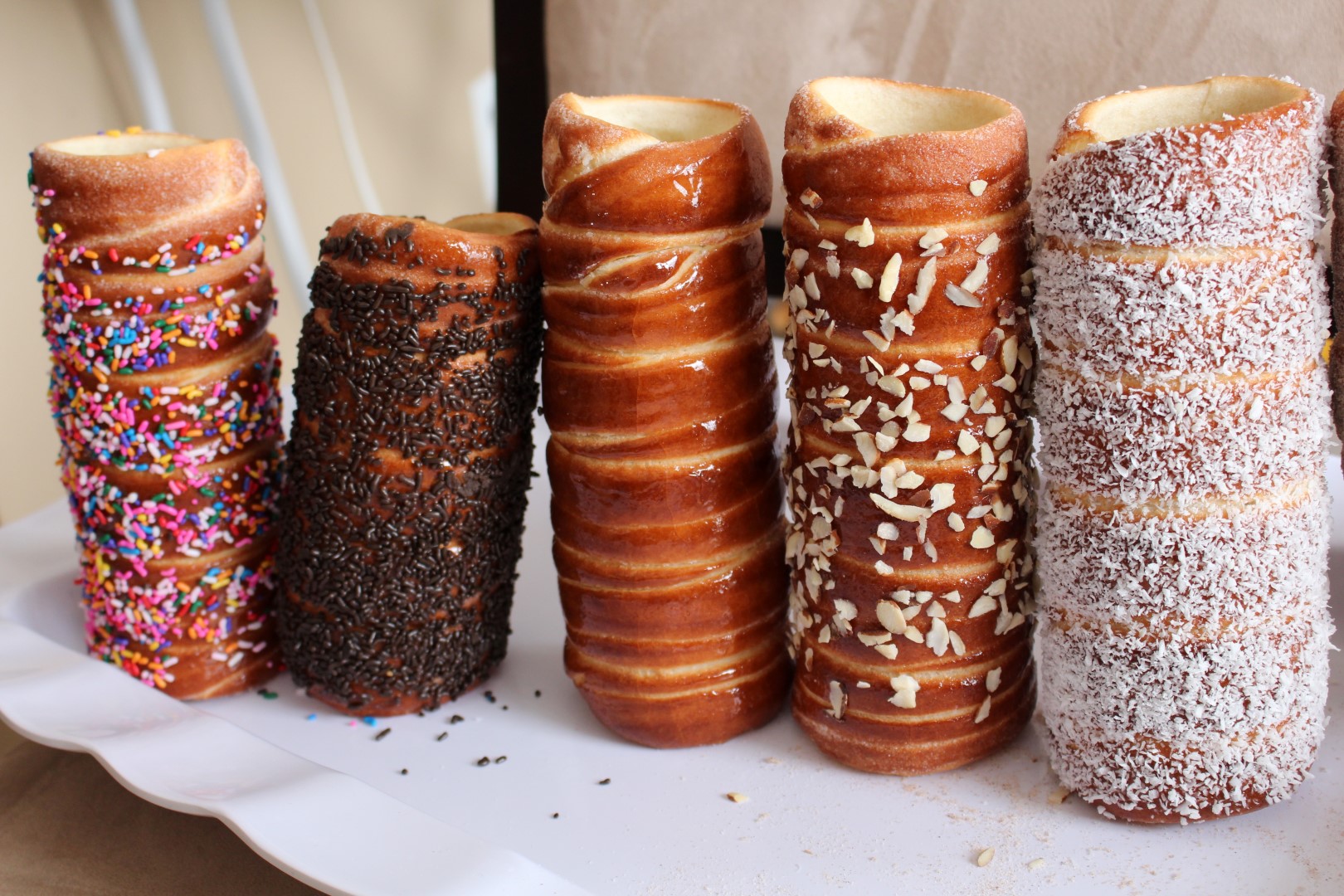 Source Image
Kürtőskalács (Chimney Cakes)
While not technically from Eastern Europe (more Central) I can't leave out my beloved Chimney Cakes from Budapest, Hungary! They are truly difficult to describe. Kind of like bread, but also like a cake. Sweet, but not too sweet. Savoury, but not savoury at all. My advice? Get one. And then several more. They come in a variety of 'flavours'. My favourites were Cinnamon, Walnut and Sugar.
Source Image
Ćevapi (Balkan Meat Sausages)
These are basically caseless sausages that can be found throughout the Balkan region, and they are pretty delicious, especially with a yoghurt dressing.
Source Image
Bosanski Burek
A delicious Bosnian meat pie, which unfortunately doesn't quite taste as good as Aussie Meat Pies 😉 but still pretty great! They make it in a spiral of light, fluffy pastry with small pieces of ground beef and potato.
Source Image
Balkan Cured Meat
The smokiest and tenderness of the cured meat of the Balkan region is extraordinary. You can get it for very cheap from most butchers and farmer's markets, and often they will offer you free tastings to try different kinds!
Would you try any of these foods? Let me know in the comments below!